Requirements:
Experience of living or long-term staying in English-speaking countries (Europe or North America);
2+ years of experience in B2B sales or other relevant customer-oriented roles;
Strong knowledge of sales techniques and different clients acquisition channels;
Understand the market and peculiarities in IT (outsourcing, outstaffing, SDLC, technologies, etc);
Excellent communication and presentation skills;
Experience with Pipedrive, Hubspot and/or other similar CRM;
Fluent written and verbal English.
Tasks:
Handle inbound inquiries from our website that are generated by our marketing activities;
Deal with warm opportunities discovered by our lead generation team;
Manage a lead gen team and their outbound efforts on a daily basis;
Nurturing leads;
Building long-term relationships with new and existing customers;
Keep an updated CRM with information on every client and lead;
Write and update sales&marketing documents (instructions, policies, templates, etc).
Conditions:
Competitive salary (fixed + %) based on the results of the interview;
18 days of paid annual vacation;
5 days of paid sick leaves;
Professional education, sports, and healthcare reimbursement (50% compensation);
IT Club bonus program;
Relocation assistance to nonresidential job seekers.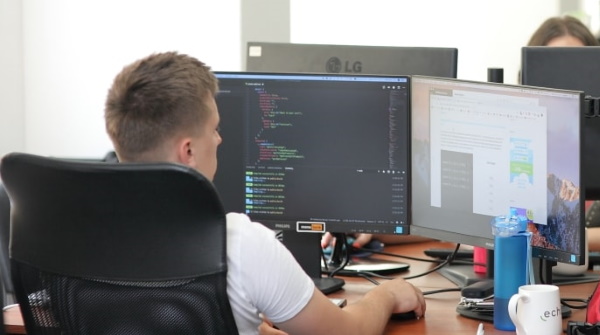 Employer:
The core model of our business is building so-called dedicated teams of software developers targeting the clients that already have their own in-house technical specialists. They simply have a need to extend their engineering capacity with remote developers. We almost do not work with early-stage startups and do not provide classic full-cycle outsourcing services. That might be an advantage for you as a salesperson because you will not get stuck at the stage of technical estimation or writing an SOW. Although, you still need to know our industry and business inside out. On top of that, we have a strong recruitment team, a good reputation on the market and invest constantly in marketing activities.